Testimonials
SHOW CATTLE
Show Cattle
DAIRY CATTLE
Dairy Cattle
SHOW GOATS
Show Goats
"Vince,

I wanted to let you know my findings on Natural Fill. After our initial visit you peaked my interest enough to research this under my own enviorment and conditions. I separated 2 pens of nannies that were about a month away from kidding. Pen 1 had 5 nannies that I put on my conventional feed and pen 2 of 5 nannies were fed ½ of total diet conventional feed and the other ½ Natural Fill. A small amount of hay was provided as well. After 1 week I noticed the Natural Fill group were a lot more aggressive eating and seemed more content afterwords. After first nannie delivered I noticed a bigger fuller udder than normal but thought I would wait for others before making any conclusions. As the others delivered they also had fuller looking udders compared to previous time and were noticeably fuller than the ones in Pen 1. As the kids reached a few days of age I noticed them noseing around the feed pans of their mothers and starting to eat. I have never had this happen before at this early age. I am writing this before I have taken final weights but I can tell you now the pen of kids on the natural fill are definitely bigger than the ones that did not get it. I will provide weights sometime in early August but Natural Fill has made a difference in my lactation and gestation diets.

Thank you,"

Jack Farnst
F Co. Boer Goats
Mays, Indiana
"Reason for study was to determine effectiveness of Natural Fill in yearling boer goat weathers.

2 groups were evaluated- the controll group of 5 in pen 1 were on the control diet, the second group of 5 were in pen 2 and fed 1/2 of regular diet and balance of Natural Fill.

These were yearling boer goats weighing 70lbs. Weights were taken at start of trial and again at end of 3 weeks or end of trial.

Conclusion was that pen 2 gained 1/3 lb. more per day than pen 1 at a savings of 37 cents per day over pen 1 and that feed intakes were more noticable. These goats in pen 2 were eating 2lb. of Natural Fill per day."

Jason Burns, Producer
New Castle, Indiana
"We had a very successful show season this year using the Natural Fill product. I was able to feed and hold our boer and dairy wethers, saving money on feed costs at the same time. Our show nannies had incredible fill in the rib area and amazingly full racks.

I saved over a dollar a day on feed costs by using the Natural Fill on the wethers. We won Champion Dairy Wether and got the rate of gain award for him. We also won the Champion Boer Wether as well as Reserve Champion Boer Wether. The Natural Fill product was an integral part of our feeding program. The boys were placed on the product from day one and I fed them very limited grains. They could have two pounds of the Natural Fill and only a pound and a half of a complete pellet feed. in the past I was feeding over 4 pounds of feed daily to achieve the same results.

We placed first and second in every class with our girls. We won Grand and Reserve Champion for both the full bloods and percentage breeding does. Our girls were fed only the Natural Fill for the entire month prior to the show. They had wonderful fill on the rib area and the top-lines were stunning. The Natural Fill product was easy to use because they all loved it! I didn't have to worry about a fat hay belly at all.

Thank you,"

Melanie Holthouse
Circle H Boer Goats
Richmond, Indiana
LAMBS
Lambs
EQUINE
Equine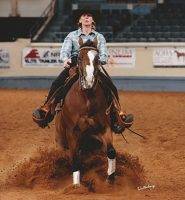 "My Horses LOVE Green Meadows Forage. I LOVE it because the Forage is consistent, nutritious and reasonably priced every time. Best of all, there is no waste. It's hard to find good hay both at home and on the road while traveling the Show Circuit. Green Meadows Forage has been the answer to keep my Feeding Program very nutritious, economical, the Horses love it and it's easy to pack in the trailer for travel.

Thank you for keeping my horses going on all 8 cylinders!!!"

Linda Rodeffer
Bar Ranch Reining Horses
Ocala, Florida